Verwöhnen, das kann das Sonnenhügel-Team richtig gut. Nah am Gast, herzlich und persönlich. Im Kosmetikstudio ist es besonders wichtig, dass Sie sich wohlfühlen, entspannen und durchatmen können. Unser Kosmetikstudio ist von Mittwoch bis Samstag für Sie geöffnet. Termine vereinbaren Sie direkt an der Hotelrezeption.
Feel like you are in seventh heaven and let yourself be pampered with a facial treatment specially designed for the needs of your skin, enjoy a relaxing wellness massage, the speciality of an ear candle treatment or let yourself be carried away into the world of harmonising sounds and gentle vibrations of the singing bowl massage.
In the cosmetic area we work exclusively with the products of SENSISANA natural cosmetics - the premium line by Martina Gebhardt.
Being sensitive and healthy is the goal not only for our skin, but also for us as a whole human being. Sense comes from senses. Our senses are overwhelmed and overtaxed in our environment, sodass which is so complex today, so that the immune system reacts with defence. Cosmetic products contribute to this strain to a particular degree, because they often impair the natural regeneration mechanisms of our skin. The skin is our largest organ and, because it closes off our body, it is particularly important for maintaining a healthy defence system - the skin flora. Preservatives, synthetic perfumes and chemical agents can impair or damage its function of supporting the microflora and its sensitivity to perceive environmental changes.
SENSISANA natural cosmetics are characterised by the fact that they are designed with only a few, important organic ingredients in each product. This is especially helpful for skin that is irritated and prone to allergies. Natural raw materials and the purest water (no distilled water) promote a healthy balance and the skin's ability to relax but sensitively adapt to various environmental influences and regenerate itself. This should always be the goal of skin care, to encourage the skin to heal itself.
With these care products, you experience for yourself how little your skin needs when it is sensitive and healthy.
100 % natural raw materials
No nature-identical raw materials, surfactants, glycerines, titanium dioxides, preservatives and no alcohol in the creams and milks.
without raw materials for which animals are tortured or killed
more than 95 % of the raw materials are sourced from controlled organic cultivation
with spagyric essences from own production
the production takes place according to rhythmic biodynamic aspects
all products have been awarded the Cosmos natural seal for controlled natural cosmetics
In the foot care area we work with the products of Baehr.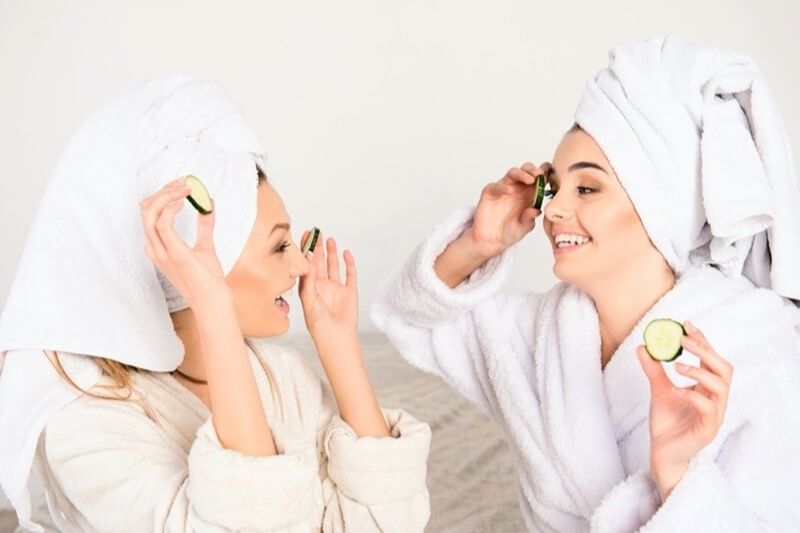 Like crystal, beauty has an infinite number of faces.